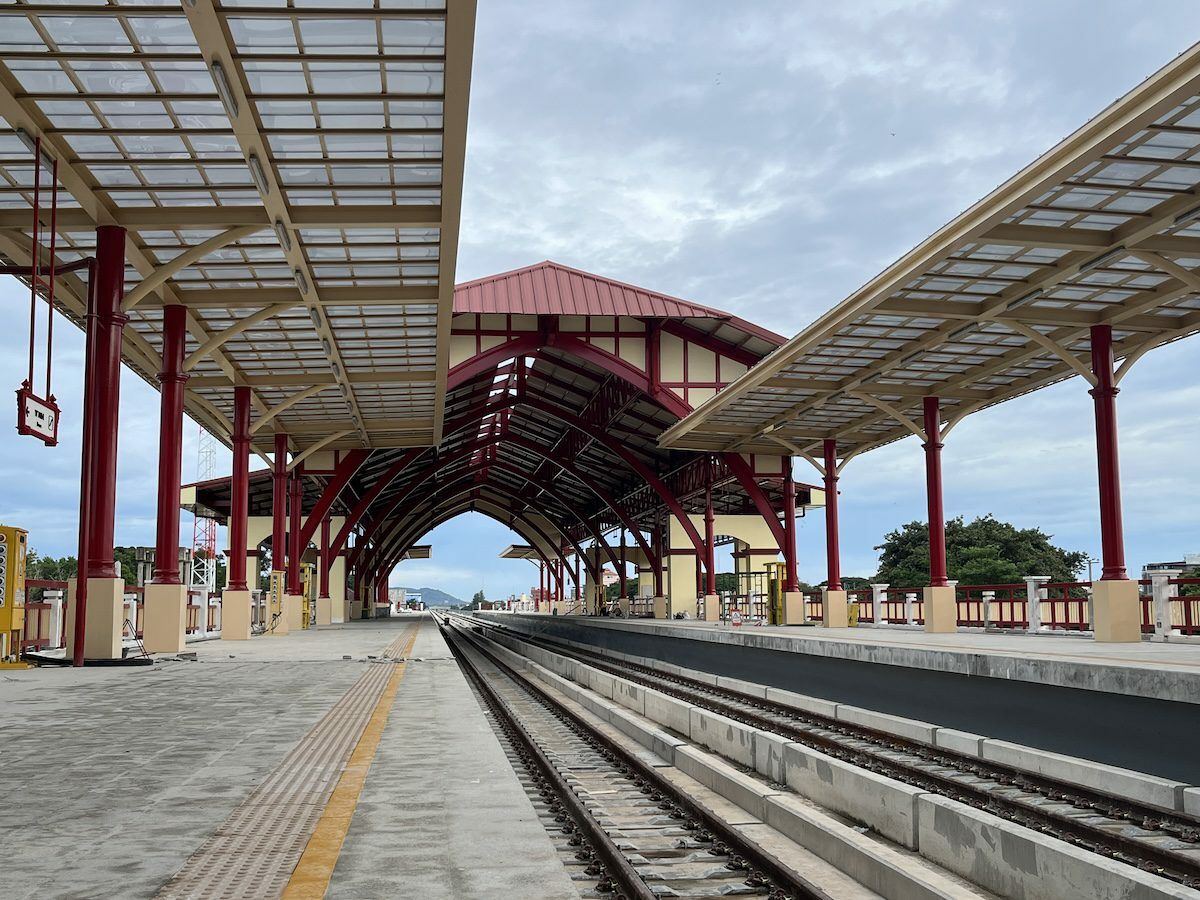 All aboard the history express: Hua Hin Train Station gears up for inaugural joyrideLegacy
It's full steam ahead for
historic
Hua Hin Train Station
as it readies itself for its
inaugural journey
next month.
The
State Railway of Thailand
(SRT) announced it's all aboard the ticketing express at the opening of the new elevated station which is on track for partial operations on Monday, December 11.
As outlined in the State Railway of
Thailand
(SRT) announcement on November 17, the initial phase of the station's opening will focus on ticketing services. Additional facilities, such as retail spaces and other station amenities, are scheduled to open gradually over the coming months.
In conjunction with the station's opening, a revised train schedule will be introduced on Friday, December 15, aligning with the implementation of the newly established double-track system. This significant upgrade aims to enhance the efficiency of rail travel in the region and is a key component of the Southern Line double-track railway project.
Phase 1 of this ambitious project, covering a distance of 421 kilometres from Nakhon Pathom to Chumphon, is nearing completion, with over 98% of the work already accomplished. This development signifies a crucial milestone in Thailand's transportation sector, seeking to revitalise and modernise rail travel in the country.
A notable advantage of the new dual track line is the reduced travel time between Hua Hin and
Bangkok
, now estimated to be approximately three hours, marking a substantial improvement over current travel times.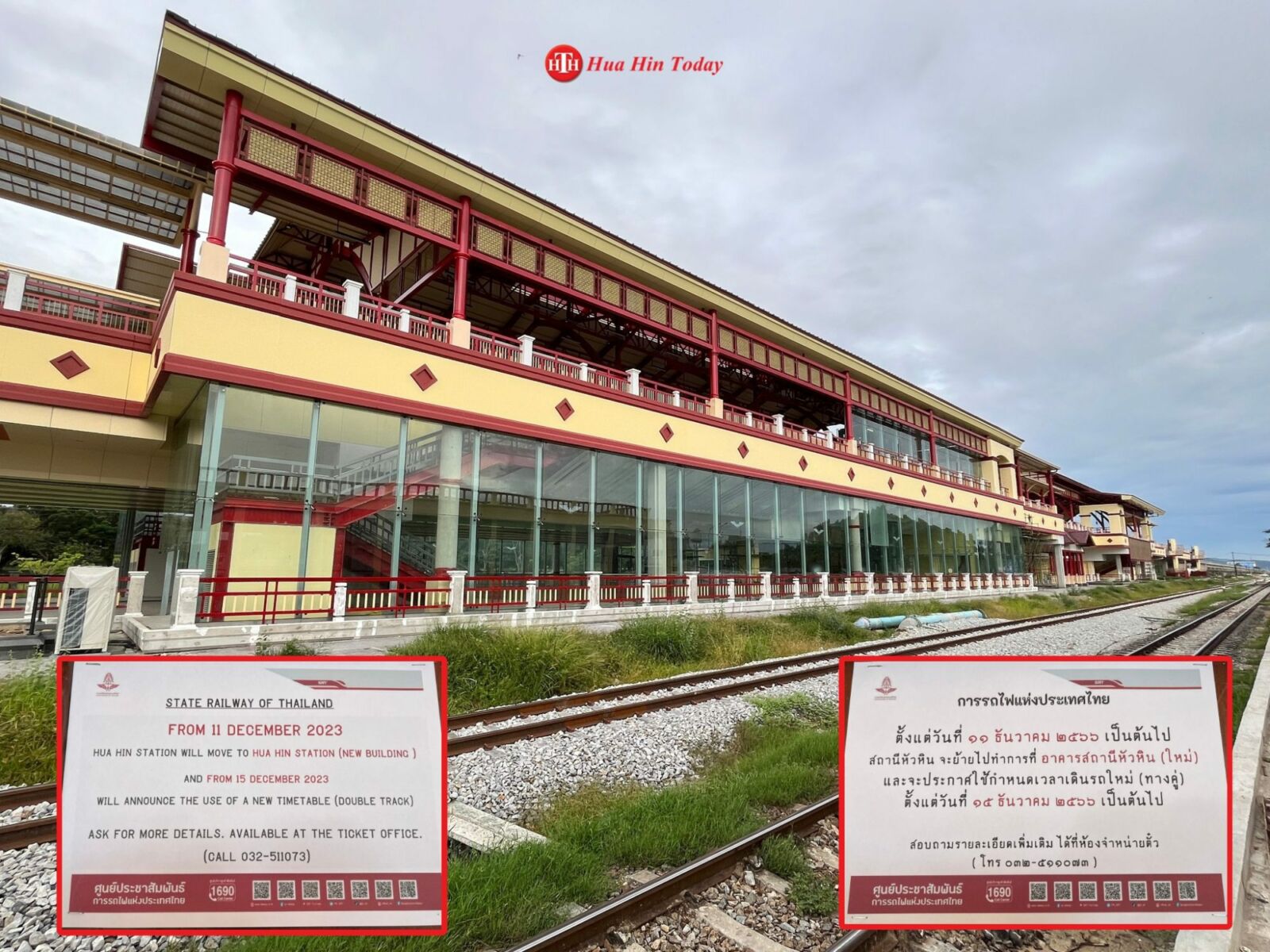 Pictures courtesy of Hua Hin Today.
While there is no official announcement regarding the fate of the old station, it is understood that it will remain in place. A popular tourist attraction since its opening in 1910, the station is expected to transition into a museum or historical attraction.
For those planning to travel, the updated timetable effective from December 15 can be found below. It's worth noting that trains from Hua Hin to Bangkok will now arrive at Krung Thep Aphiwat Central Terminal.
Tickets can be purchased either in person from Hua Hin Train Station or online via dticket.railway.co.th/. For additional information, please contact Hua Hin Train Station at 032 511 073 or reach out to the SRT hotline at 1690. Further details will be made available in due course. All aboard for a new era in rail travel!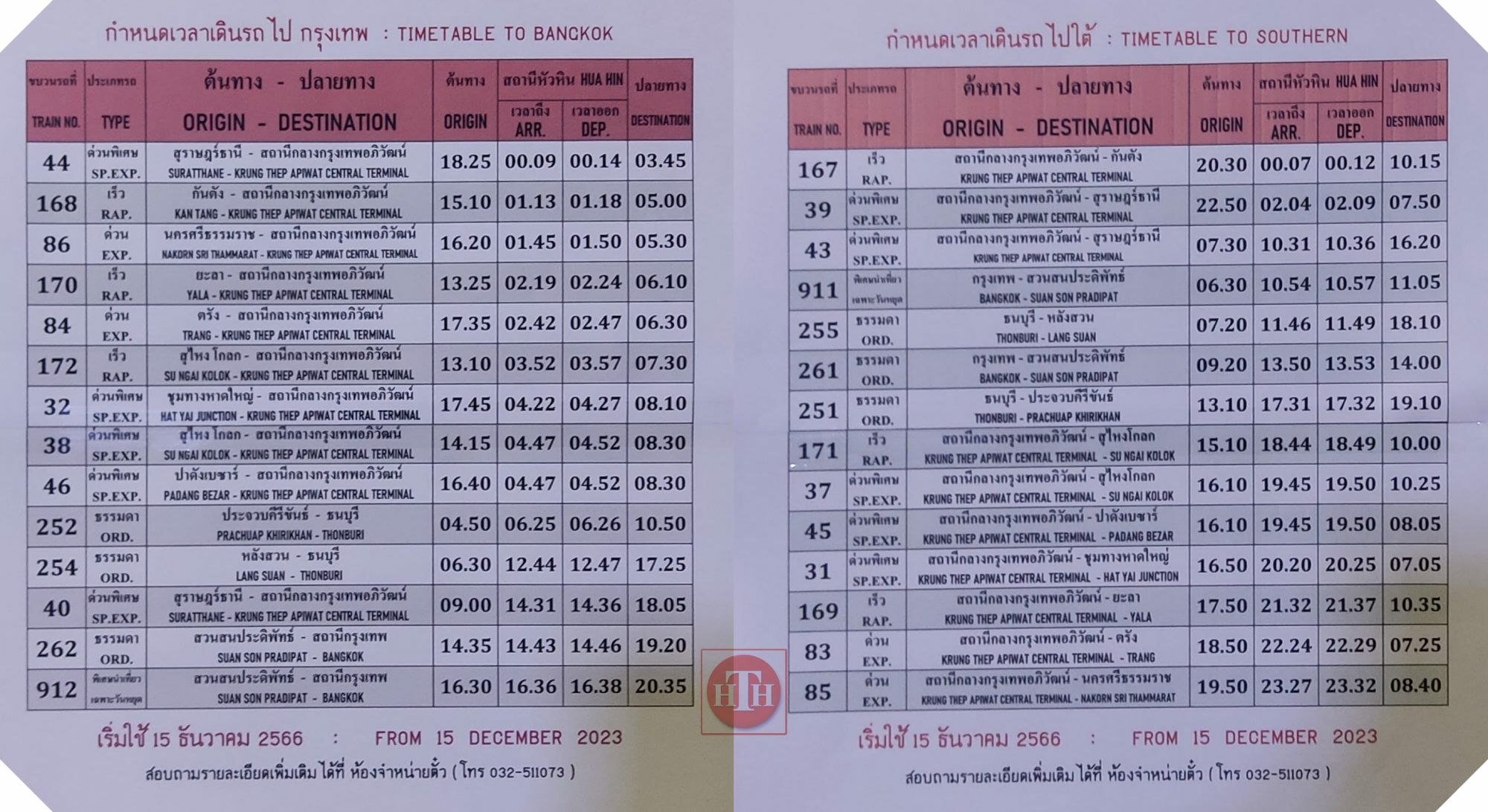 The story
All aboard the history express: Hua Hin Train Station gears up for inaugural joyride
as seen on
Thaiger News
.