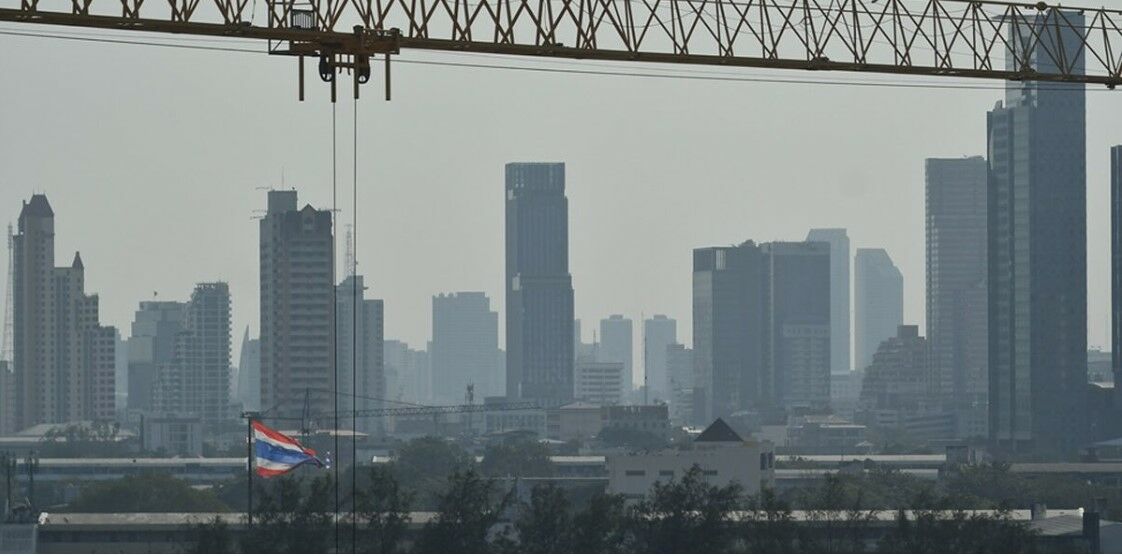 Bangkok battles rising air pollution as PM2.5 dust levels exceed safe standardsLegacy
Air pollution
in
Bangkok
has recently
spiked
, with 17 locations across the city registering levels of
PM2.5 dust particles
that
exceed safe standards
.
The most severe pollution was recorded at the intersection of Mahajai and Phet Kasem 81 in Nong Khaem district, where the PM2.5 level reached 47 microgrammes per cubic metre today. The
Bangkok
Air Quality Information Center revealed that the city's average PM2.5 level was 33.1 microgrammes per cubic metre.
As of 7am this morning, PM2.5 dust particle levels ranged between 20.5 and 46.6 microgrammes per cubic metre, showing an increasing trend compared to the same period the previous day. 17 areas, including Nong Khaem, Nong Chok, Thon Buri, and Thawi Watthana, recorded PM2.5 levels exceeding the safe standard of 37.5 microgrammes per cubic metre.
The situation is expected to impact public health, and the general population is advised to limit outdoor activities or use protective equipment if necessary. Individuals with special health considerations should also reduce time spent outdoors or use protective equipment if necessary. If health symptoms such as coughing, difficulty breathing, eye irritation, chest tightness, headaches, irregular heartbeat, nausea, or fatigue occur, seek medical advice.
Meteorological factors are contributing to the high PM2.5 levels. Poor air circulation is expected to continue today and tomorrow, potentially increasing dust particle concentration. From November 23 to 29, air circulation is expected to improve, possibly reducing dust particle concentration. Foggy and cool weather is predicted for today, with a slight increase in temperature.
Data from the NASA satellite did not detect any unusual heat sources in Bangkok, which could have contributed to the high dust particle concentration, reported KhaoSod.
In related news,
Pattaya
, a city known for its vibrant nightlife and beautiful beaches, now finds itself at the top of a less desirable list in
Thailand
.
It was reported on November 5 that Pattaya had the highest concentration of PM2.5, a type of health-hazardous dust, in the entire country. Pattaya's PM2.5 level surged to a staggering 154 microgrammes per cubic meter, which is alarmingly above the safe threshold of 50 microgrammes per cubic meter. Read more about this story
HERE
.
The story
Bangkok battles rising air pollution as PM2.5 dust levels exceed safe standards
as seen on
Thaiger News
.