Puntid Tantivangphaisal
Guest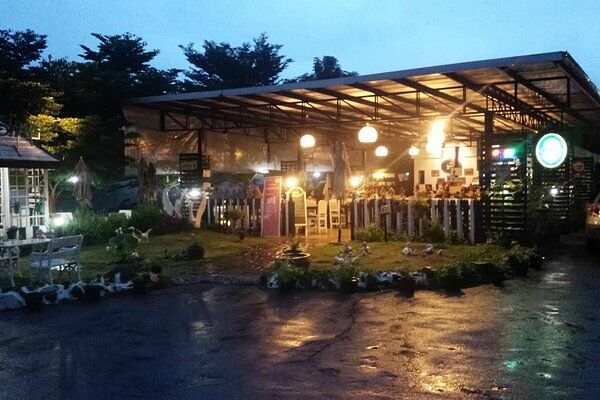 Bare-necessities: Cheeky antics of naked man shocks locals in central ThailandLegacy
A
naked man
shocked locals
by wandering and sleeping in the streets without any clothes on in the
Bang Nam Priao district
of
Chachoengsao
.
The incident unfolded around dusk yesterday when the man, aged between 35 and 40, was initially seen swimming in a canal near the Suan Fun Dream Market along Suwinthawong Road. Vendors and shoppers, particularly those with children, were alarmed by the sight of the naked man emerging from the water, prompting his expulsion from the area.
The man then sneaked into a shop to bathe, only to be chased away again. His escape led him to a small alley behind Wat Khlong Chao, a temple located not far from the market. This raised security concerns among the local motorcycle taxi drivers, but no one dared to approach the naked man due to the stick he was wielding as a weapon.
The man eventually stopped at an electricity pole on the roadside, where he made an obscene gesture. When questioned by locals, he claimed his residence was in Wang Saeng, Khon Kaen.
He expressed his desire to stay near the labour camp in Khlong Preng, Mueang Chachoengsao, before lying down to sleep in the middle of the road. Locals then decided to intervene, restraining him with a rope and providing him with trousers. They alerted the authorities from the Saladaeng
Police
Station in Bang Nam Priao, who took the naked man into custody.
Residents helped the police load the man onto their vehicle to transport him to his relatives as he had indicated. However, as the vehicle neared the labour camp, he managed to jump out while his hands were still tied, escaping into the nearby forest under the cover of darkness, reported KhaoSod.
A local motorcyclist revealed that his sister had encountered the man undressing at a convenience store near their home, prompting her to call him for assistance. Upon his arrival, he saw the man running out of the market, standing naked in the middle of the road.
They observed his behaviour from a distance before he moved to an electricity pole and performed an indecent act. He then screamed, attracting more locals to the scene.
The man eventually left the pole, initially sitting near another pole before sleeping in the middle of the road, leading to his subsequent capture and report to the police.
The story
Bare-necessities: Cheeky antics of naked man shocks locals in central Thailand
as seen on
Thaiger News
.