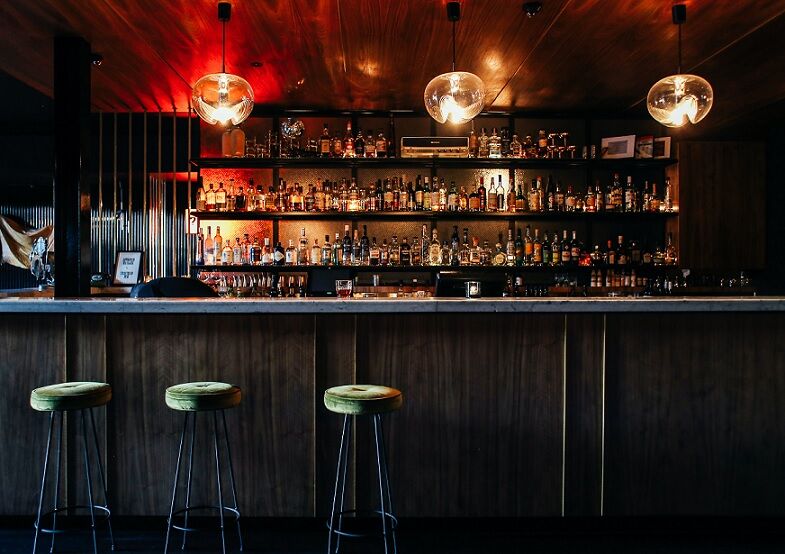 Enjoy Pai's vibrant evenings in the best nightclubs and barsLegacy
Nestled in the rolling hills of Northern
Thailand
, Pai is a quaint yet vibrant town that has captured the hearts of travellers from around the globe. By day, it's a haven for those seeking serenity amidst nature's embrace. As the sun sets, however, Pai reveals a different side – its lively nightlife. In this guide, we'll explore the top clubs and bars that make nights in Pai truly unforgettable.
Best nightclubs and bars in Pai​
1. Don't Cry​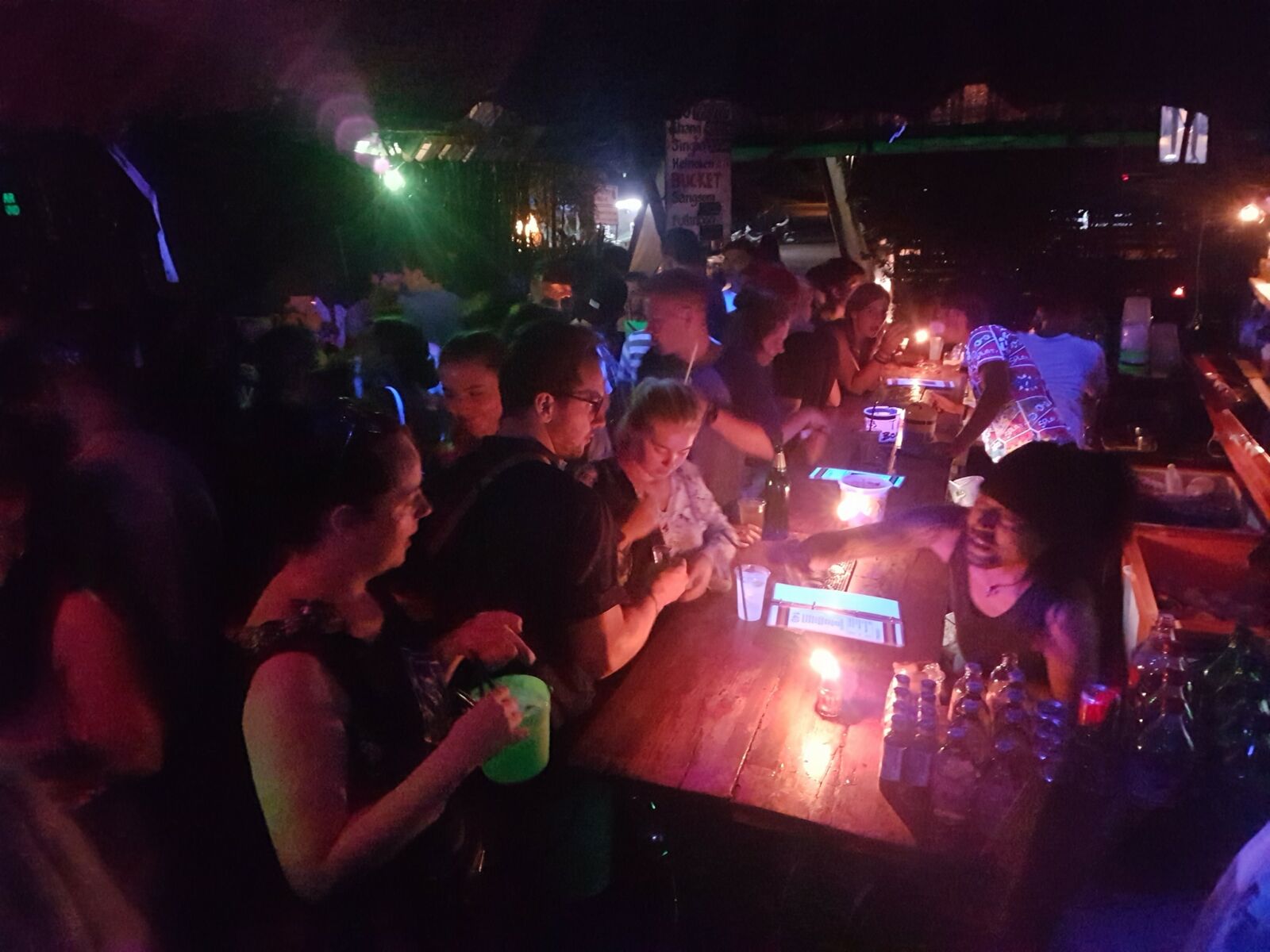 PHOTO via facebook
Nestled in the heart of Pai, the Don't Cry Club beckons night owls from far and wide. This vibrant spot promises an electric atmosphere, where beats and melodies set the mood. Here, locals mingle with travellers, sharing stories over chilled drinks. The club's decor, a blend of neon and nostalgia, adds to the allure. With a lineup of DJs spinning diverse tunes, there's a rhythm for every soul. Moreover, the club's strategic location makes it a must-visit for anyone seeking the pulse of Pai nightlife. So, let loose and dance the night away at Don't Cry Club – where the island vibes never end.
Opening hours
: Daily 12pm-3am
Location
:
9C4W+962, Mae Hi, Pai District, Mae Hong Son 58130, Thailand.
2. Boom Bar​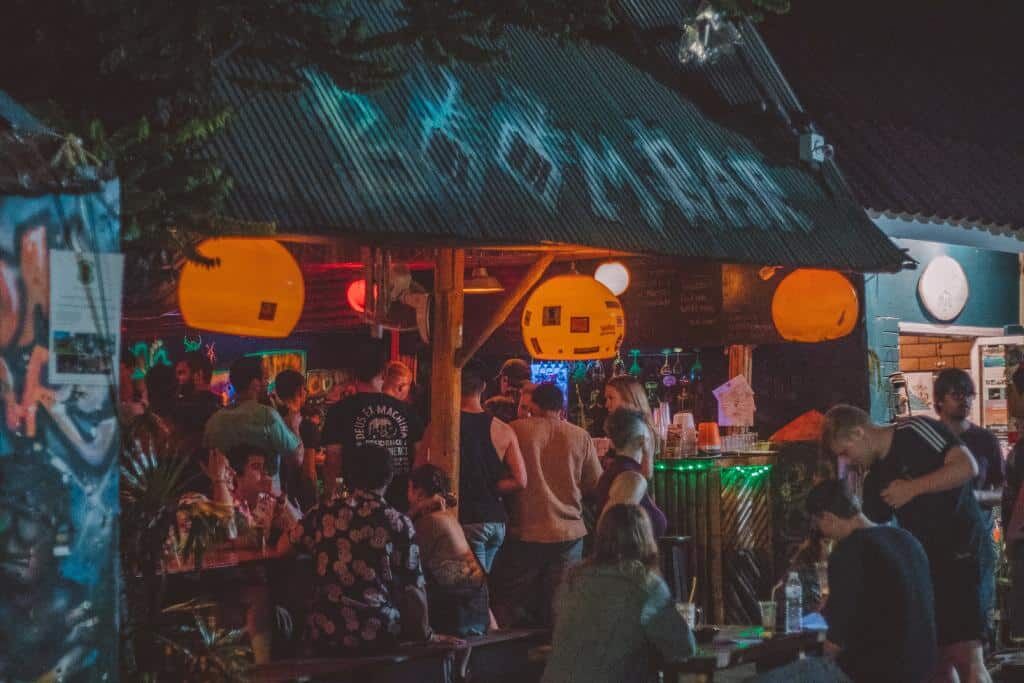 PHOTO via mad monkey
Step into Boom Bar, Pai's latest gem where the night comes alive. It's a hotspot for those who love to groove. With its prime location, Boom Bar is easily accessible, inviting a mix of party-goers. Inside, the ambience is electric, pulsing with energy from the latest tracks. The bar serves up creative cocktails, crafted to perfection. Here, the vibe is infectious, and the crowd is always up for a good time. Whether you're starting your night or looking for the grand finale, Boom Bar is the place to be.
Opening hours:
Daily 6pm-12am
Location:
139/2 Pai, Pai District, Mae Hong Son 58130, Thailand
3. Jazz House​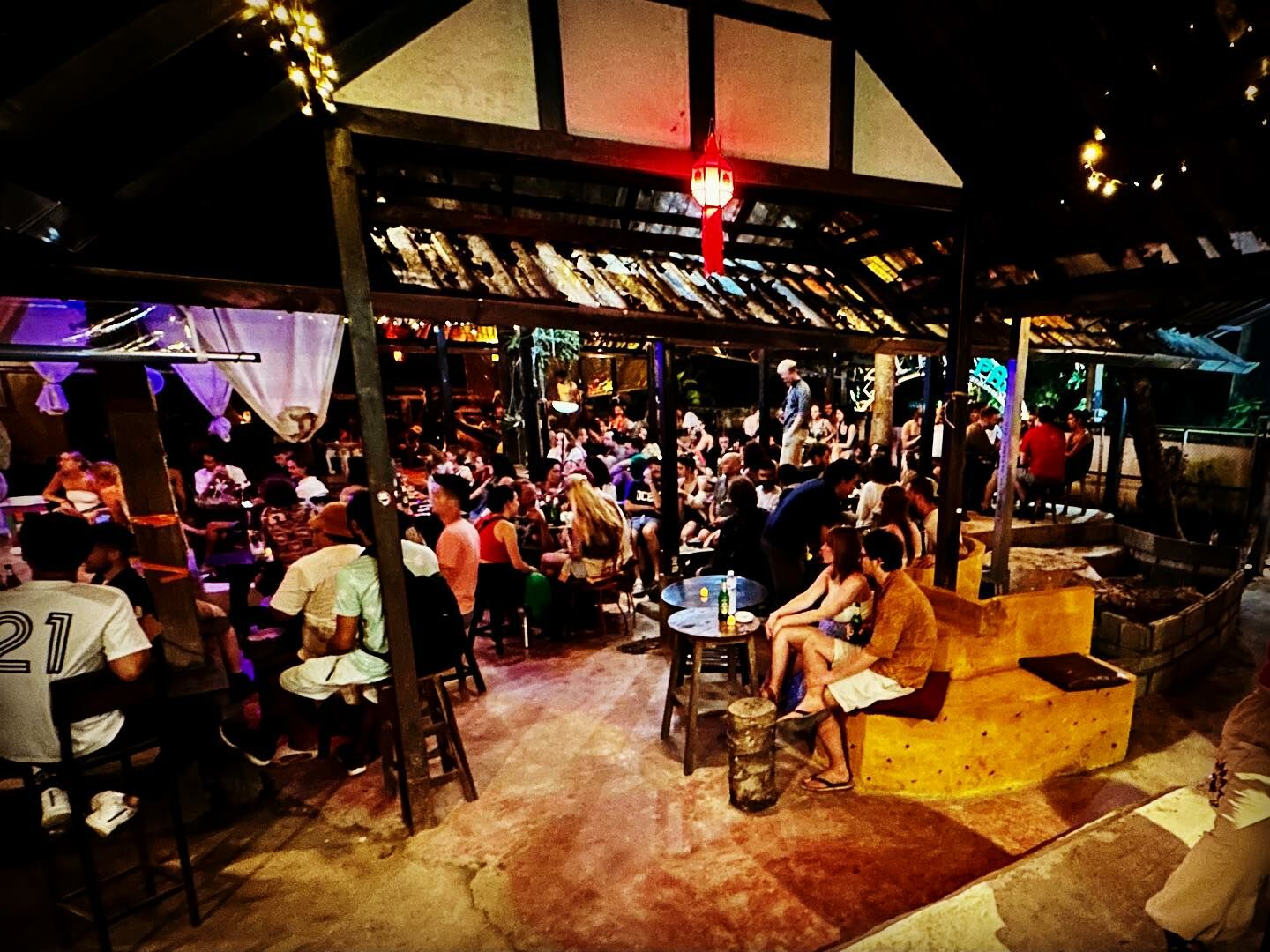 PHOTO via facebook
Discover the soulful rhythm of Pai at Jazz House Club, a haven for music lovers. Here, jazz notes float through the air, creating a serene escape from the bustling streets. It's a cosy spot, perfect for unwinding after a sun-soaked day. The club's intimate setting encourages camaraderie among guests, while live bands serenade with classic and contemporary jazz. Whether you're a jazz aficionado or new to the genre, Jazz House Club offers a warm welcome. Sip on fine wine and let the smooth melodies transport you.
Opening hours:
Daily 7pm-11pm
Location
:
24/1 moo3 viengtai Pai District, Mae Hong Son 58130, Thailand
4. JIKKO BAR

​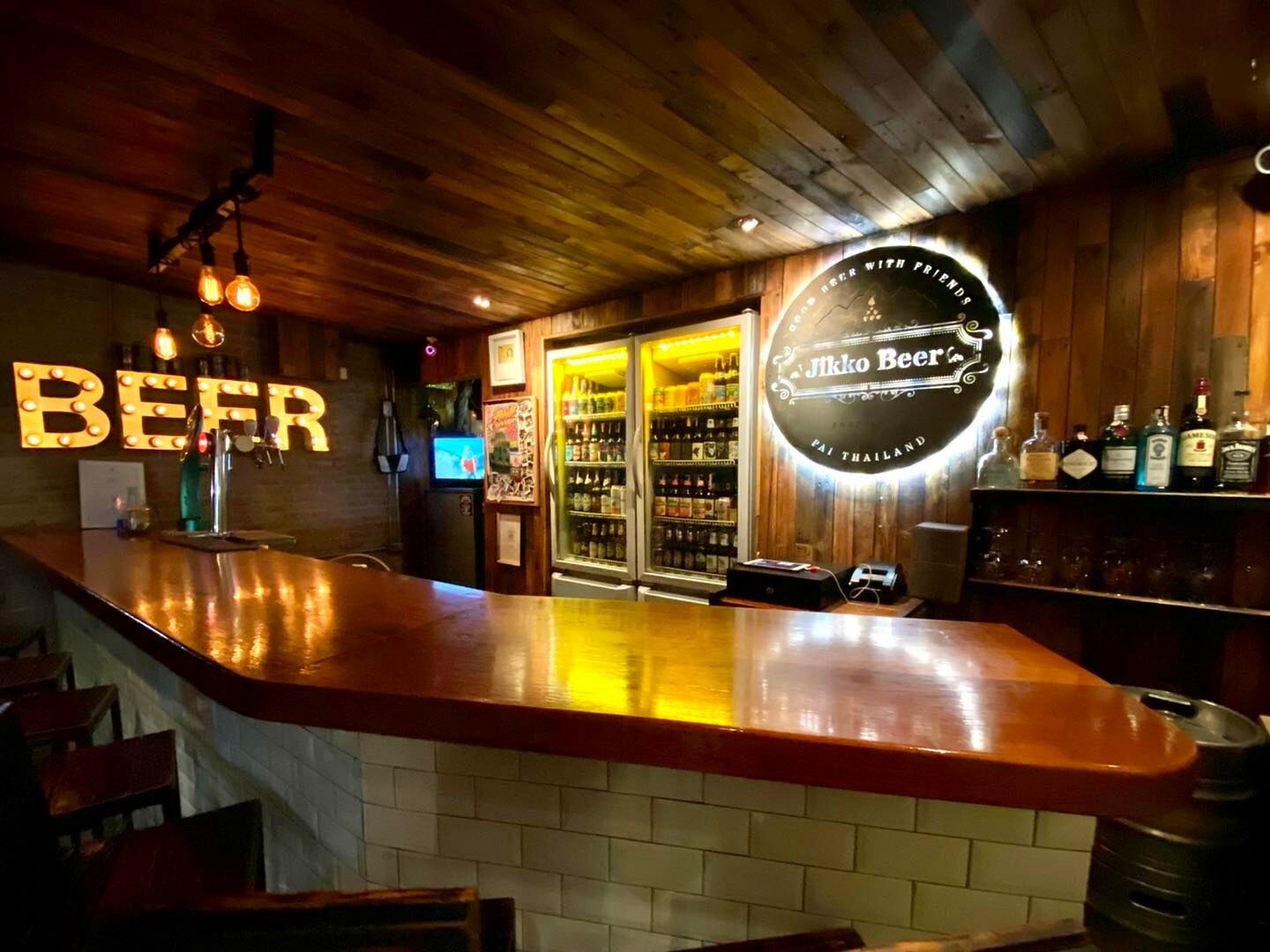 PHOTO via Facebook
Jikko Bar in Pai stands out as a sanctuary for craft beer enthusiasts and cocktail connoisseurs alike. This trendy spot boasts an impressive selection of artisanal brews, each with a unique story. The bartenders, true mixologists, shake and stir bespoke cocktails that delight the senses. With its laid-back atmosphere, Jikko Bar is the ideal place to relax and savour the flavours. It's a gathering place for friends to chat and laugh, all while enjoying top-notch drinks. For a taste of Pai's craft scene, make your way to Jikko Bar – where quality and creativity pour in abundance.
Opening hours
: Daily 5pm-11:56pm
Location
:
65 หมู่ 3 Pai, Pai District, Mae Hong Son 58130, Thailand
5. Sunset Bar​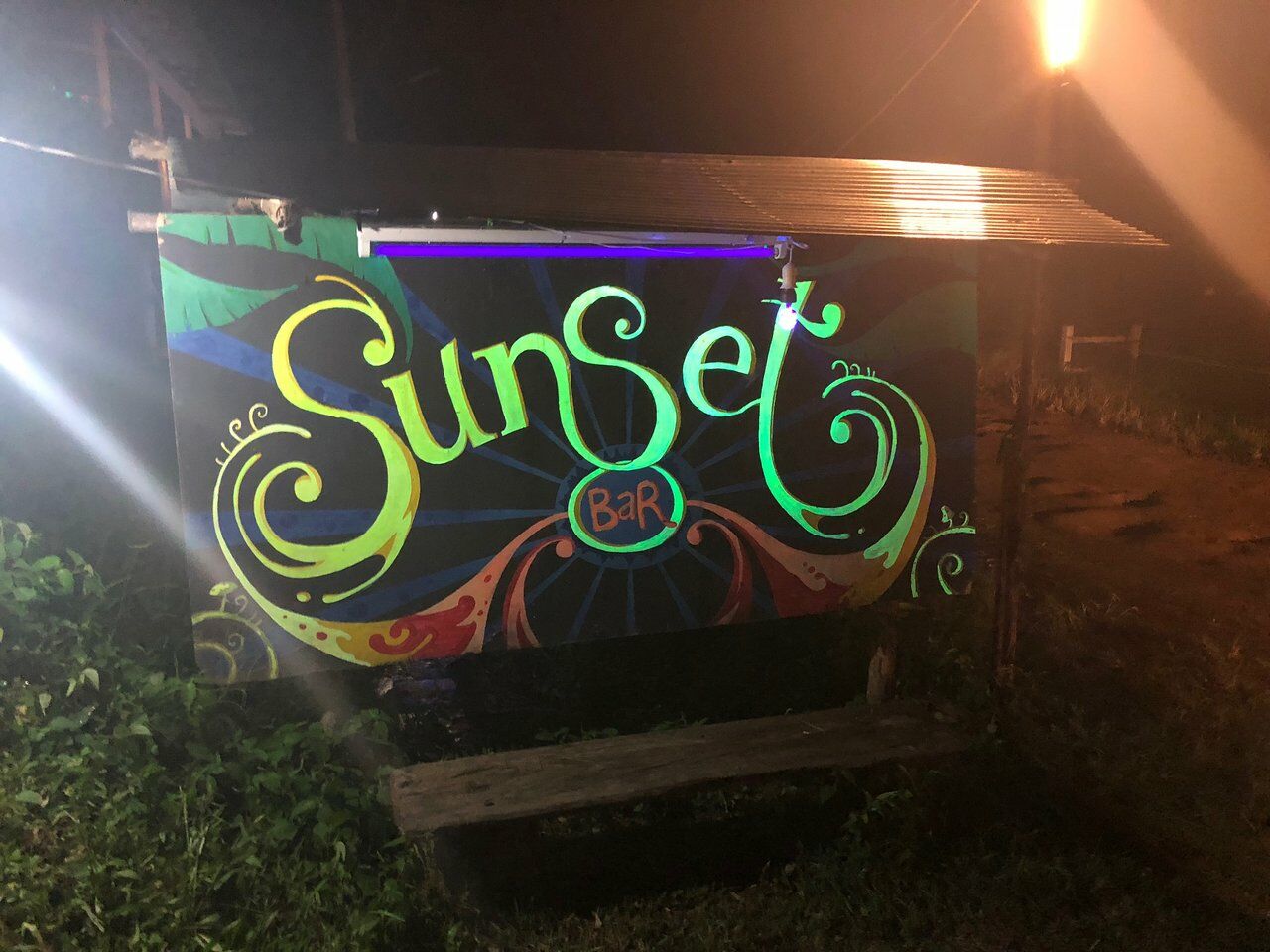 PHOTO via Facebook
Escape to the enchanting Sunset Bar in Pai, where the magic truly happens as the sun dips below the horizon. Here, the 'Magic Shake' and 'Magic Smoke' are not just names, but an experience that captivates. As dusk falls, the sky's hues blend with the bar's laid-back vibe, creating an unforgettable atmosphere. It's a place where travellers gather to share tales and bask in the glow of the setting sun. With every sip and puff, the day's adventures settle into a warm, contented haze. Sunset Bar is your go-to for an evening steeped in the magic of Pai.
Opening hours
: Daily 24 hours
Location
:
Mae Hi, Pai District, Mae Hong Son 58130, Thailand
Pai's nightlife is as diverse as it is captivating. Whether you're in the mood for an all-night dance party, a soothing jazz melody, or a relaxed pub setting, this charming town has something for everyone. Remember to drink responsibly and respect the local culture as you enjoy the vibrant nights of Pai.
Are you eager to uncover the reasons behind travellers' growing affection for Pai? If so, this crafted article is for you
Why travellers are falling in love with Pai, Thailand
.
The story
Enjoy Pai's vibrant evenings in the best nightclubs and bars
as seen on
Thaiger News
.