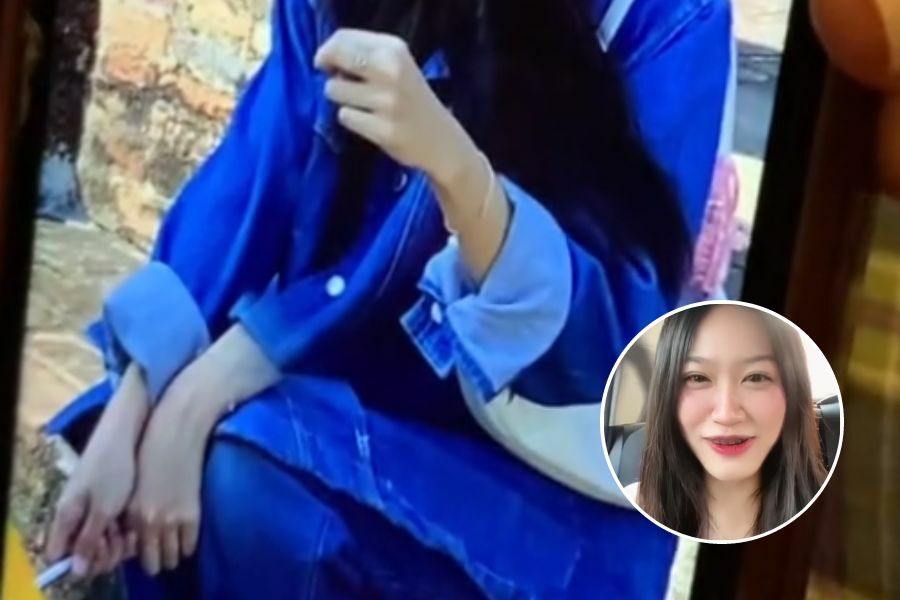 Ghost? Thai woman found herself with three arms in portrait taken at templeLegacy
Ghost
or camera malfunction? A
Thai woman
solicited the expertise of several photographers and photo editors after a
picture
emerged of her with
three arms
instead of two.
TikTok user,
@ppynnpk
, shared a portrait of her sister yesterday, November 20, with the caption "
Ghost?
" The picture shows a Thai woman sitting in a temple. She has one arm resting on her lap, and another arm raised. However, there is another arm in the middle between two arms coming out of her chest.
"I am confused. All photo editors, please look at this and tell me what has happened here. I now have goosebumps!"
The portrait also gave other netizens goosebumps. Some even claimed to see a different face of a woman in the picture. Others saw that the third arm could be due to a camera malfunction or some technical error.
"Maybe you move your arms very quickly when you take the picture."
"It happened to me once! I moved my arms so fast, and the photographer took the picture repeatedly and quickly."
"I see another face close to your body!"
"I see someone else's face there."
"It was taken at a famous temple in Ayutthaya, right? If this is the case, I have also encountered something mysterious there."
"I went to the temple and found a black hand in my picture."
"It happens because of the HDR mode in your phone. I used to have four arms."
"Slow shutter speed, but the object is moving fast."
The woman featured in the photograph later shared a video providing additional details about the image. She disclosed that her mother had captured it at a temple in the central province of Sukhothai. Although the photo was taken quite some time ago, she had only recently noticed the presence of a third arm.
Acknowledging the possibility that her swift movements might have caused the unusual effect, she explained that she had asked her mother to continue taking pictures as she changed positions. Despite having done this many times before, the phenomenon had never occurred previously. She emphatically asserted that the image underwent no photo editing.
Attempting to address comments from some netizens about another face in the picture, she scrutinised the image but couldn't identify any additional faces.
Nevertheless, the woman admitted feeling frightened and found the picture unsettling. She did not disclose whether she chose to keep or had already deleted the photograph.
The story
Ghost? Thai woman found herself with three arms in portrait taken at temple
as seen on
Thaiger News
.