Puntid Tantivangphaisal
Guest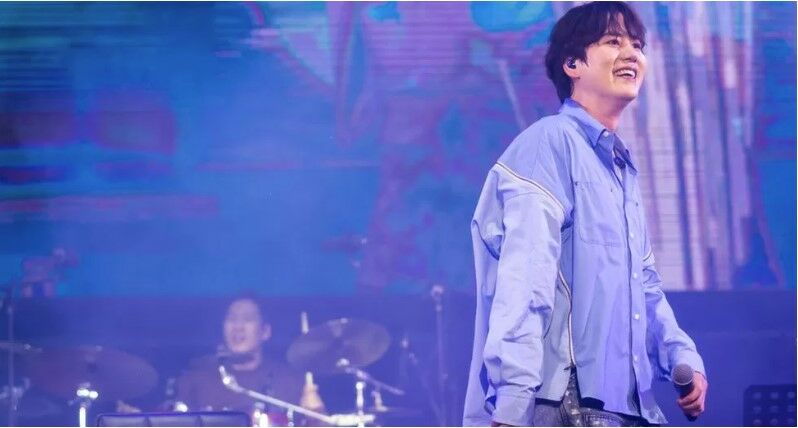 South Korea: Cho Kyu-hyun from Super Junior injured by woman carrying knifeLegacy
A woman in her thirties stormed into the backstage area of a
local theatre
, wielding a knife and injuring
Super Junior member Cho Kyu-hyun
, yesterday in
Seoul
at around 4pm.
The K-pop star was meeting other actors on the show when he sustained a cut on his finger during the altercation. The woman has since been apprehended.
Local
police
are conducting investigations into how the assailant obtained the knife and whether there are any links to mental health issues.
According to local sources, the woman reportedly has no acquaintance with Kyuhyun or any of the other actors in the theatre dressing room.
Kyuhyun's management agency communicated with the local newspaper JoongAng Daily.
"Kyuhyun suffered a small cut on his finger, which was treated right away on site."
The 35 year old star has been performing in a Korean version of Ben-Hur, as the lead. Ben-Hur centres around a Jewish nobleman who is bound to slavery after his adopted brother Messala accused him of treason, reported BBC News.
Born in 1988, Cho Kyu-hyun is a musical theatre actor, television host, and lead singer of Korean boyband Super Junior since 2006.
In related news, in August, Thai nationals were warned to remain vigilant in South Korea after a gruesome string of copycat knife attacks, marking an ominous rise in violence. This fear-inducing outbreak of violence saw its most recent attacks claim two lives and severely injure many others.
The Thai embassy in the South Korean capital of Seoul issued an advisory for Thai nationals travelling to the Asian nation, alerting them to stay cautious amidst the crime outbreak. Read more about this story
HERE
.
In other news, last month, a knife attack at a public school in Arras, northern France, led the Thai embassy in Paris to issue an urgent advisory for Thai nationals in the country.
The embassy urged individuals to avoid crowded areas and key tourist sites, following the elevation of the
national
threat alert to its peak by the French
government
. Read more about this story
HERE
.
The story
South Korea: Cho Kyu-hyun from Super Junior injured by woman carrying knife
as seen on
Thaiger News
.