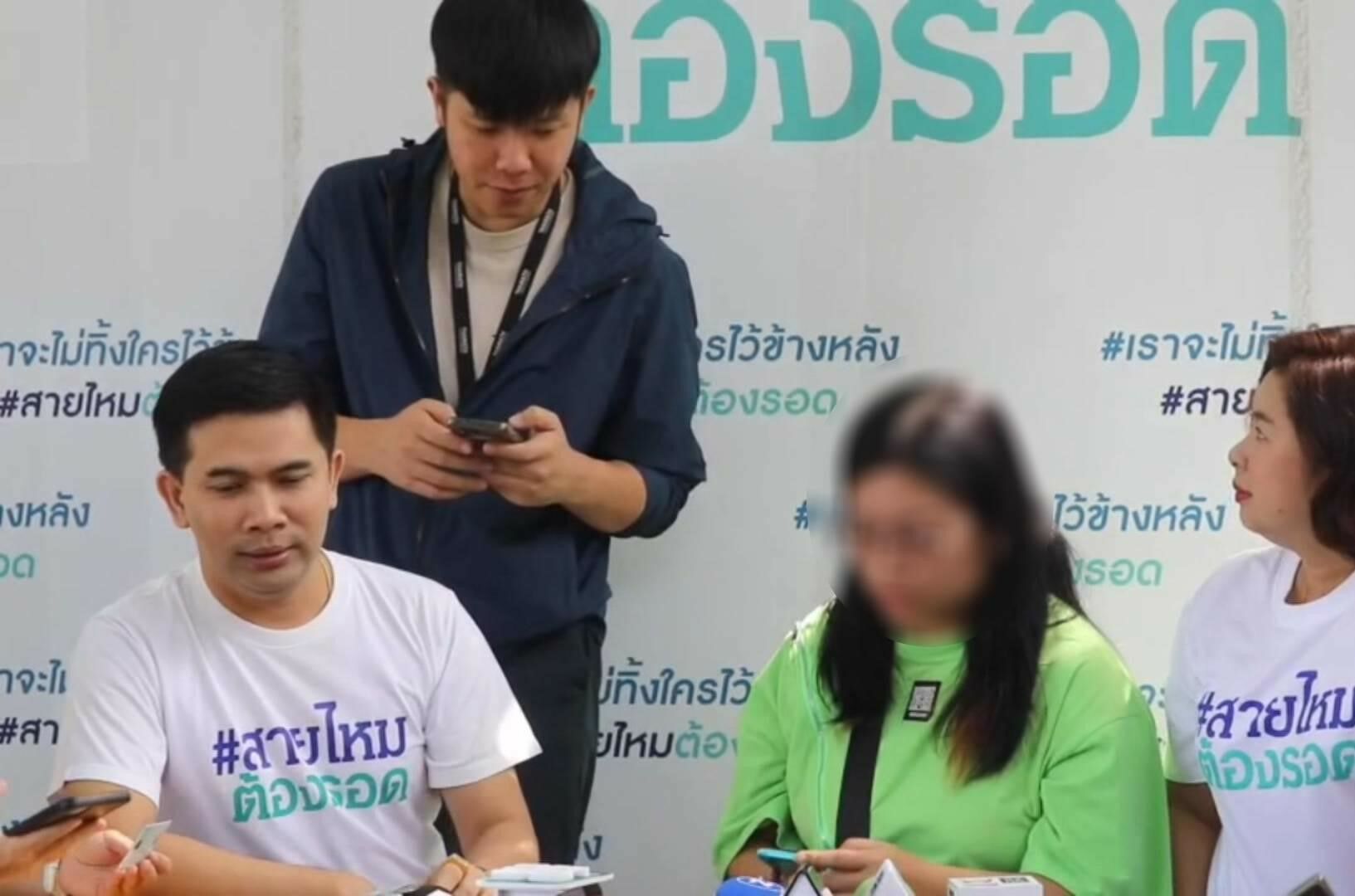 Thai woman and family faces death threats from her jealous ex-husbandLegacy
A Thai woman sought protection from non-profit organisation Saimai Survive after her
jealous ex-husband
threatened
to kill her and her family. The jealous ex claimed he knew the Royal Thai
Police
(RTP) commissioner and was not afraid of legal action.
The victim, Ya, sought the attention of Saimai Survive founder Ekkaphop Lueangprasert so the organisation could help her solve the problem and guide her through the legal process against her
ex-husband
.
Ya, her husband and Ekkaphop later gave an interview to Channel 3 yesterday, November 20. Ya explained that she had been in a relationship with her ex for about four to five years and that they had a daughter together. However, Ya found out that her ex-husband had another family before he started a relationship with her.
Ya revealed that her ex-husband and another woman also had children together, so she decided to break up with him and start a new life without him. After two years of separation, Ya started dating her current husband and had another daughter.
After discovering her new relationship, Ya's
ex
sent her menacing messages, threatening to harm her husband and break her legs. The threats extended to phone calls and alarming messages on social media. He even reached out to his daughter, cautioning her about the potential loss of her mother.
Ya recounted that on October 21, her ex forcibly entered her residence, causing damage to both property and car using a baseball bat. Subsequently, he physically attacked her husband, who, in self-defence, resorted to stabbing the assailant.
Rather than quelling the situation, this act further infuriated Ya's ex. He intensified his threats, claiming he had connections with RTP commissioner Torsak Sukvimol and vowed to ensure Ya's husband ended up in jail.
Ya also reported the matter to
Tha Kham Police Station
. Officers processed the complaint but did not provide her and her family with any protection. Ya said she and her family had to move out of the house to escape her ex-boyfriend.
Ekkaphop said he did not believe that Ya's ex-husband knew the commissioner personally, as he claimed. He saw that the case was not complicated and the crime was clear but Tha Kham Police Station was delaying the process. He urged the police to speed up the case for the safety of Ya and her family.
The story
Thai woman and family faces death threats from her jealous ex-husband
as seen on
Thaiger News
.