Puntid Tantivangphaisal
Guest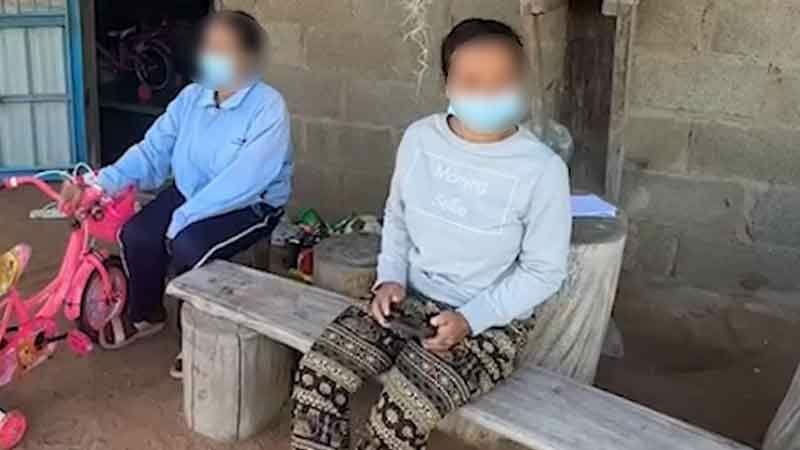 Thai woman demands justice after husband abandons her following 12 million baht lottery winLegacy
A 26 year old woman from
Buriram province
finds herself in dire straits with her three year old daughter after her husband, who won a
lottery prize
of 12 million baht,
abandoned
them and declared he had a
new wife
.
The woman, identified as Janya (surname withheld), hails from Lahan Sai district in Buriram. Seeking legal assistance through media outlets, Janya has been married for four years to a truck driver from Nong Phai district, Phetchabun province. Their lives took a drastic turn when their daughter randomly selected the lottery number 196, securing them the first prize of 12 million baht.
The lottery money, however, was solely transferred to the husband's bank account. After the win, Janya moved to Phetchabun, her husband's hometown, expecting a life of prosperity. The joy was short-lived as her husband took to drinking excessively and became abusive.
Furthermore, he did not fulfil the promise of dividing the money, giving Janya only 20 to 100 baht per day and did not save any money for their daughter as agreed.
Her husband spent extravagantly, building a house worth 2 million baht and buying land for 3 million baht. Meanwhile, Janya was left with mounting debts and an abusive relationship. Ultimately, she had to return to her mother's house in Buriram, jobless and penniless. To add insult to injury, her husband declared he had a new wife and told her not to return, reported KhaoSod.
In the face of these adversities, Janya is determined to end their marriage and demands a share of the estate for their daughter's upbringing. She seeks legal help to escape her predicament, as she claims her husband never cared for their daughter and she has only inherited a small bicycle from him.
In related news, a Thai man working in Israel during the conflict in Palestine decided to return home after his parents won 60 million baht in the savings lottery conducted by the Bank for Agriculture and Agricultural Cooperatives (BAAC). Read more about this story
HERE
.
The story
Thai woman demands justice after husband abandons her following 12 million baht lottery win
as seen on
Thaiger News
.