Puntid Tantivangphaisal
Guest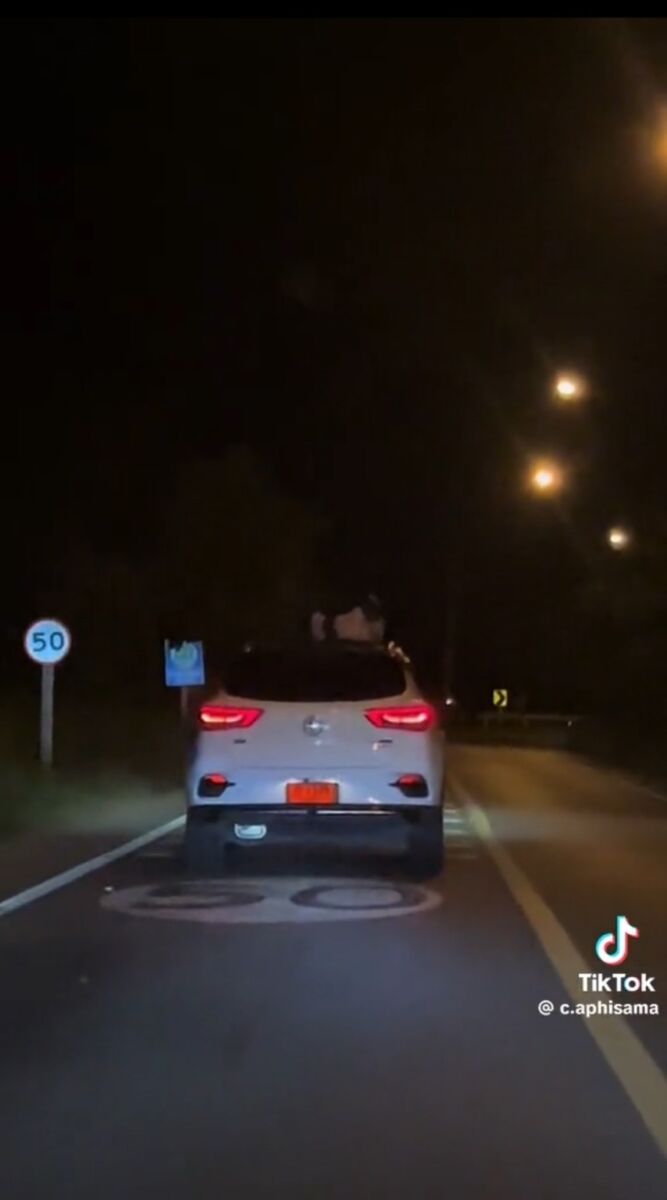 TikTok video of late-night ghostly encounter on car's sunroof goes viral (video)Legacy
A
chilling ghostly encounter
captured on
TikTok video
of a woman perched on a car's sunroof,
dressed in white with long hair
, nearly led to a
car crash
in the late hours of the night.
The incident, caught on camera, went viral with over 2.5 million views after being posted by @c.aphisama on TikTok.
"I almost went off the road when I saw this at 11pm. I thought it was a ghost on the sunroof, but she just sat there, with long hair and a white dress #sawaghost."
The video shows a car driving ahead with a woman in a white dress, her red hair visible on the car's roof. The surroundings were pitch black, illuminated only by the streetlights.
Following the video's release, numerous netizens expressed puzzled reactions, wondering why the sunroof was open in such darkness. Some light-heartedly joked, asking if they were certain it wasn't a ghost, suggesting that the car with a red license plate might come with a free extra, reported Sanook.
Later, the TikTok user @c.aphisama posted a clearer video to satisfy those eager to see the car's red license plate more distinctly. The video, taken while overtaking the car in question, seemed to confirm that it was indeed a person emerging from the sunroof, not a ghost.
In related news, a viral video, viewed over six million times, has surfaced online, posted by an electricity meter reader, showing what appears to be a ghostly, deserted village in the Pracha Uthit district of
Bangkok
. The TikTok user, @jrlouis0, posted the footage while reading electricity meters in the area which resembles an abandoned village. Read more about this story
HERE
.
In other news, a Thai woman claimed that a ghost haunted her after completing a Dhamma retreat at a Rampoeng temple in the northern province of
Chiang Mai
. She also shared her selfie with the ghost in the background on TikTok. Read more about this story
HERE
.
The story
TikTok video of late-night ghostly encounter on car's sunroof goes viral (video)
as seen on
Thaiger News
.