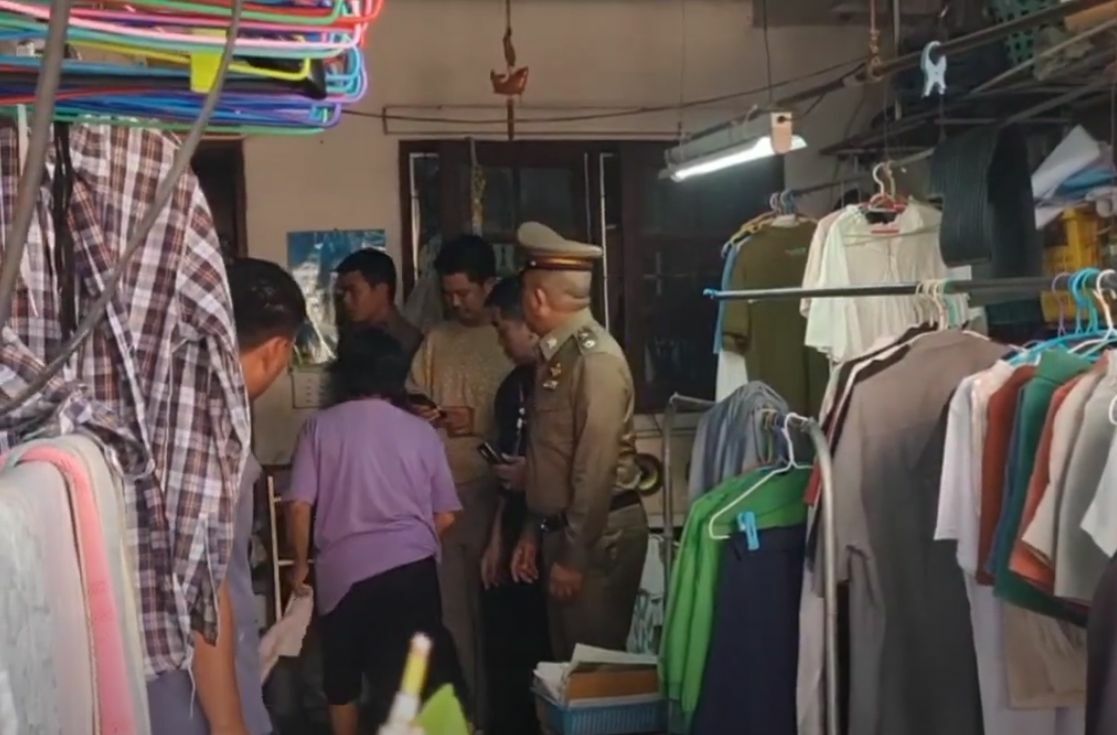 Wife suspected after Thai man reportedly commits suicide over feelings of neglectLegacy
A Thai woman reported to
police
that her
husband committed suicide
because he
felt neglected
after a row but investigations continue as police suspect the wife murdered her spouse.
The wife reported the death of her husband, 69 year old Wirat, at
Samae Dam Police Station
yesterday, November 20. Officers rushed to the couple's home in the Bang Bon district of
Bangkok
and discovered the man's dead body on the first floor of the accommodation.
Wirat had a gunshot wound on the left side of his chest and gunpowder soot was also found on his chest. Near the body, officers found a hammer and a piece of wood with a hole the same size as the bullet.
Police suspect Wirat used a piece of wood as a gun barrel. They believe it is possible she could have put the bullet in the hole and hammered it against his body.
Wirat's wife said that she and her husband argued almost every day because he was an alcoholic. On the day of the incident, Wirat had drunk two small bottles of alcohol, so she complained and asked him to stop drinking.
The woman said she decided to leave him to iron clothes at the front of the house. She heard her husband calling her from inside but ignored him. She said she did not want to get involved in another argument again. After ironing for two hours, she went to check on him and found him dead.
Police are treating the incident as a
suicide
but the investigation goes on as officers continue to question Wirat's wife. There was no report as to whether there was gunpowder on her hands or body parts.
Meanwhile, Wirat's body has been sent to a mortuary to undergo an autopsy to officially determine the cause of his death.
If you or anyone you know is in emotional distress, please contact the Samaritans of Thailand 24-hour hotline: 02 713 6791 (English), 02 713 6793 (Thai), or the Thai Mental Health Hotline at 1323 (Thai). Please also contact your friends or relatives at this time if you have feelings of loneliness, stress, or depression. Seek help.
The story
Wife suspected after Thai man reportedly commits suicide over feelings of neglect
as seen on
Thaiger News
.